Super long monthly plan
Super long monthly plan
Effective : Jan 2020 - Dec 2020
Monthly room rate
---
A stay plan every one month at the super special rate.
Stay in a regular room. No kitchen, but you can use microwave oven we provid.
No house keeping service after check-in. Please, use washing machine and dryer we provid.
Airport pick-up and breakfast is not included. (Available with addtional cost)
Only registered person(s) is/are allowed to saty.(2 guests max)
    
This plan is not available at year end - new year season.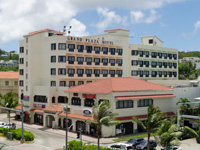 Room rate
Jan - Mar
$1,850.00 plus 11% tax
Apr
$1,500.00 plus 11% tax
May-Jun
$1,650.00 plus 11% tax
Jul - Sep
$1,800.00 plus 11% tax
Oct - Dec
$1,500.00 plus 11% tax
Contact us here for reservation and farther information.